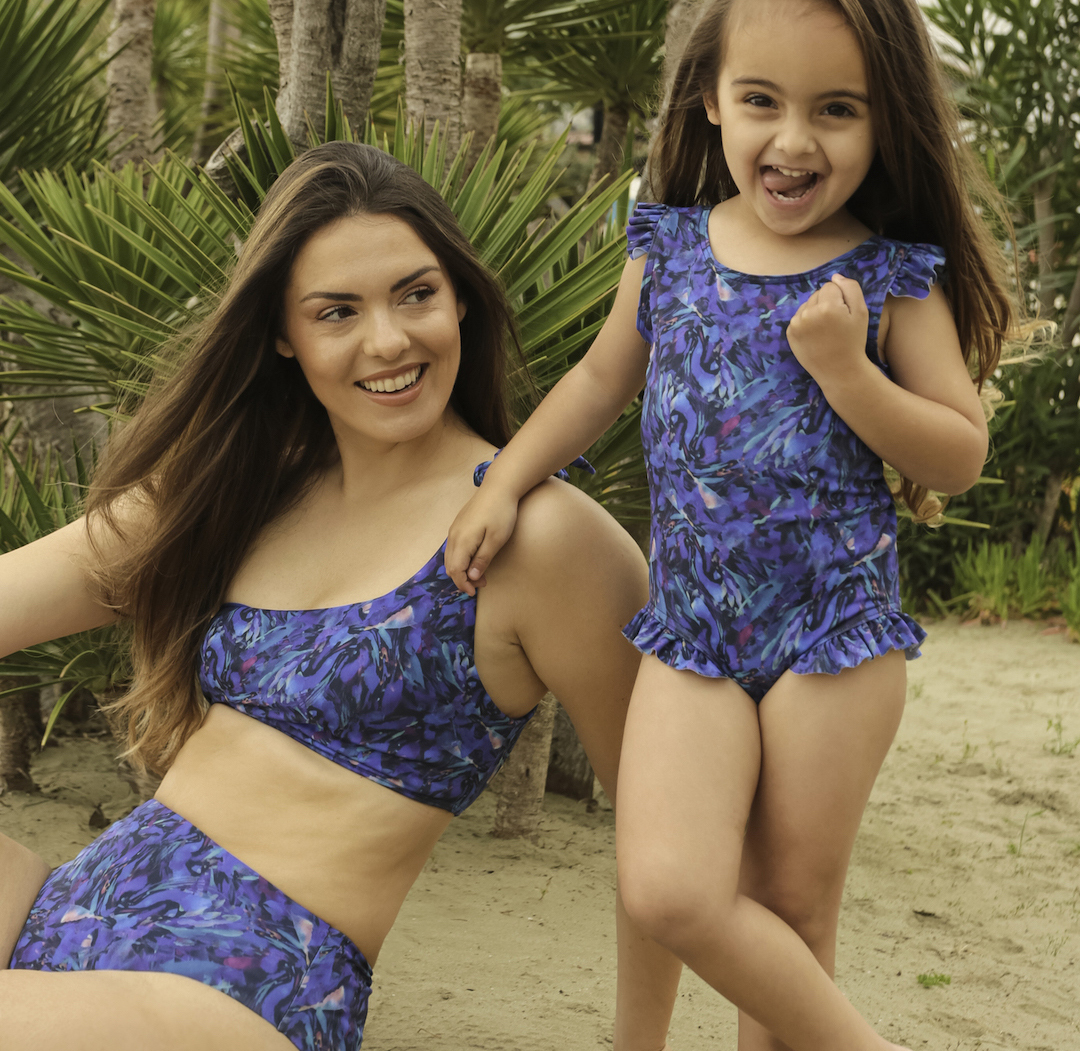 Match with your mini and steal the show
Mother and daughter time is pure happiness, moments full of laughter, dreams and love! Let your style match your smiles with our brand new signature collection of Mommy and Me swimwear designs.
Your request is now an option with sizes for all little girls from toddlers to tweens. Choose from a variety of eye-catching prints great for making adorable photo-ops and vacation memories. Shop today for your next mommy-daughter adventure and enjoy a stylish summer of fun, twinning with your little fashionista!
As the wave meets the sand and the salty element chisels the earth, in the land where Venus rose from the froth of the sea, a vision that encapsulates natural beauty and femininity came to life.
In the island of Cyprus and under the brightest sun, handmade designs of beachwear and resort wear are tailored with care to worship feminine curves and individuality.
A mix of blue (μπλε in greek) and beige (μπεζ in greek) a game of light, patterns and textures is the essence of Mpleige collections. The personal dream of a restless soul along with a creative inspiration collided and a unique brand emerged.
Limited Handmade Collections
With every Mpleige purchase you are guaranteed to own a unique item of special design and quality on a limited production scale. Only a few items for each design reach the worldwide market each season, making Mpleige a truly premium luxury brand
Each piece is designed with love and care embracing and highlighting the female body and its curves. We want those who wear our pieces to feel great in them, placing special emphasis on making comfortable outfits that at the same time exude an atmosphere of uniqueness and luxury.
We source and use only the finest quality fabrics on the market before proceeding to production. These go through quality controls ensuring they are skin-friendly and not altered by use. To make a piece perfect, many samples are tested on bodies of real women.
You are kindly requested to contact us so as to proceed with customization. We will do our best to meet your demand and serve you in the best possible way!