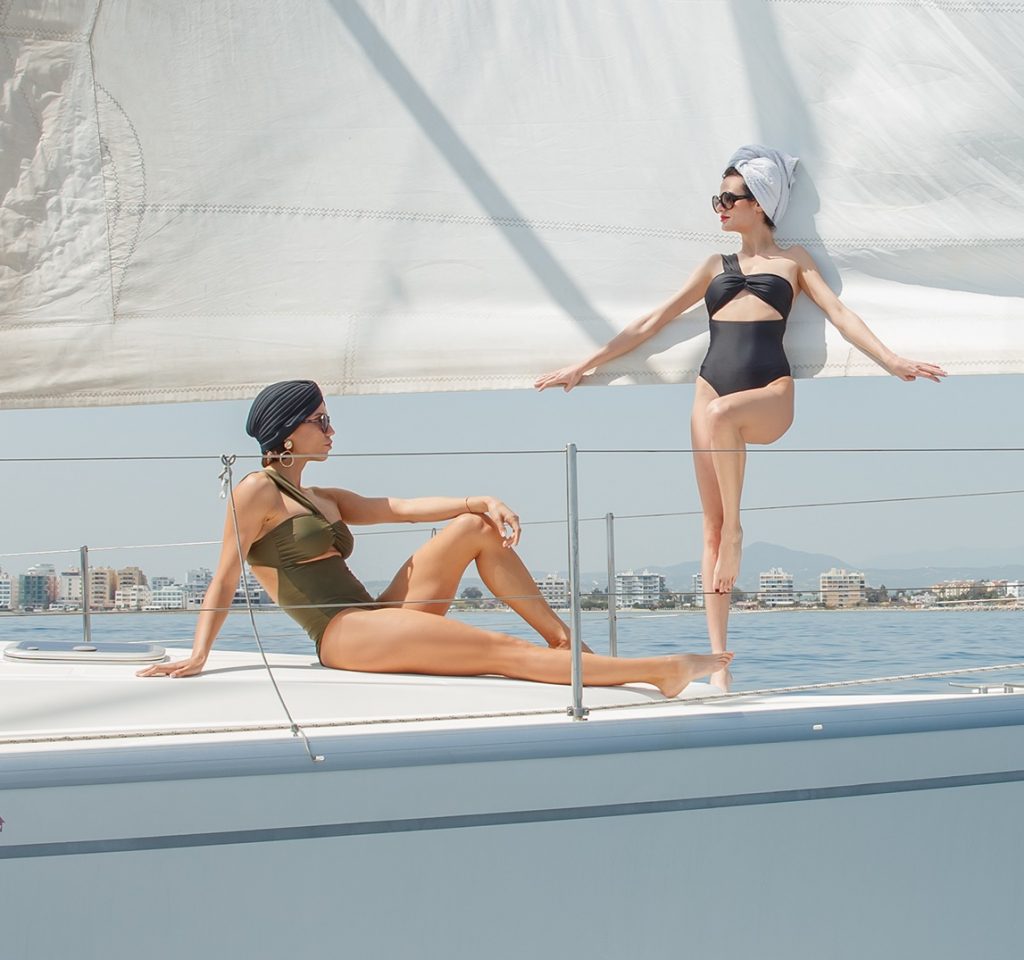 To be on this page means that you want to learn more about our history and philosophy, and that honours us greatly.
The Brand name "Mpleige" was derived from the Greek word "Μπλε" (blue): the colour of the sea, and the word "Beige": the colour of the sand.
The brand is directly associated with its name and origin. Mpleige was born in Cyprus, a beautiful island in the eastern Mediterranean Sea, known for its beautiful beaches, turquoise waters and summer weather almost all year round.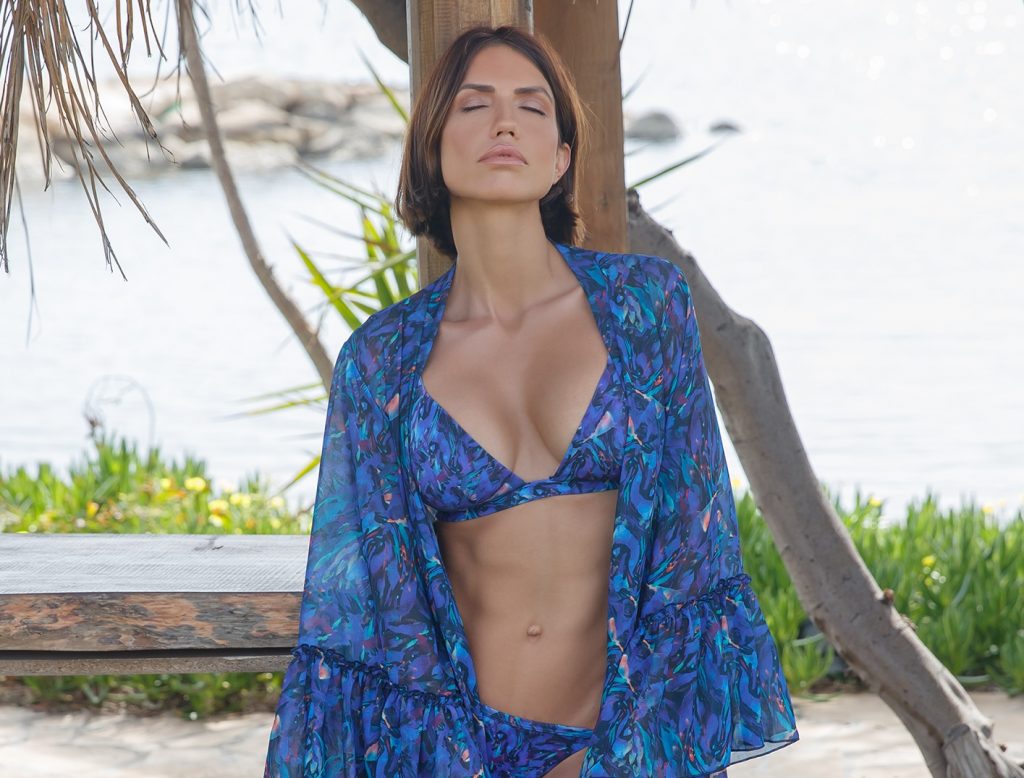 Mpleige operates in the field of limited handmade beachwear production.
An exclusive section of production is dedicated to certain types of active wear.
Our products are designed and produced in Cyprus. We source and use only the finest quality fabrics on the market before proceeding to production. These go through quality controls ensuring they are skin-friendly and not altered by use. To make a piece perfect, many samples are tested on bodies of real women. Each piece is designed with love and care embracing and highlighting the female body and its curves.
We want those who wear our pieces to feel great in them, placing special emphasis on making comfortable outfits that at the same time exude an atmosphere of uniqueness and luxury.

We want to offer a complete beach outfit, which is why we proceeded to the production of beachwear clothes that are perfectly combined with our swimsuits.
The idea of creating a beachwear brand has been circulating in the minds of the company's founders for years. This is a small group of women who live in coastal cities of Cyprus, inspired by their love of the sea. All their memories are associated with the beautiful seas and the diverse coastal landscapes of the island. 
At the beginning of 2021, the time had come for the ideas to be transformed into action and for vision to become a reality, to capture the images of environment on paper and to launch their first beachwear collection.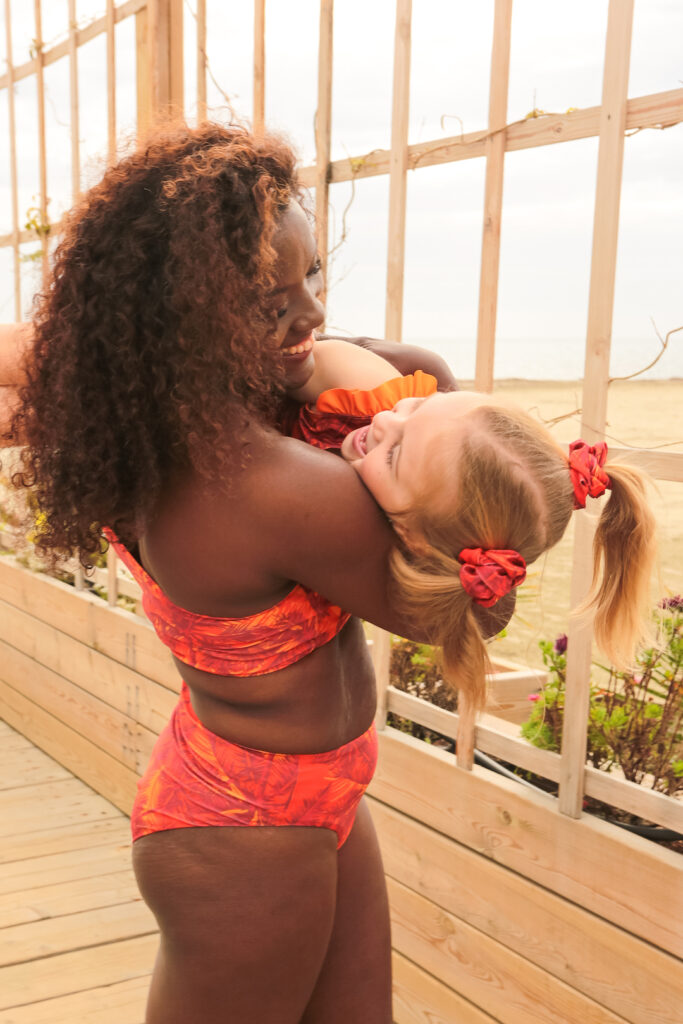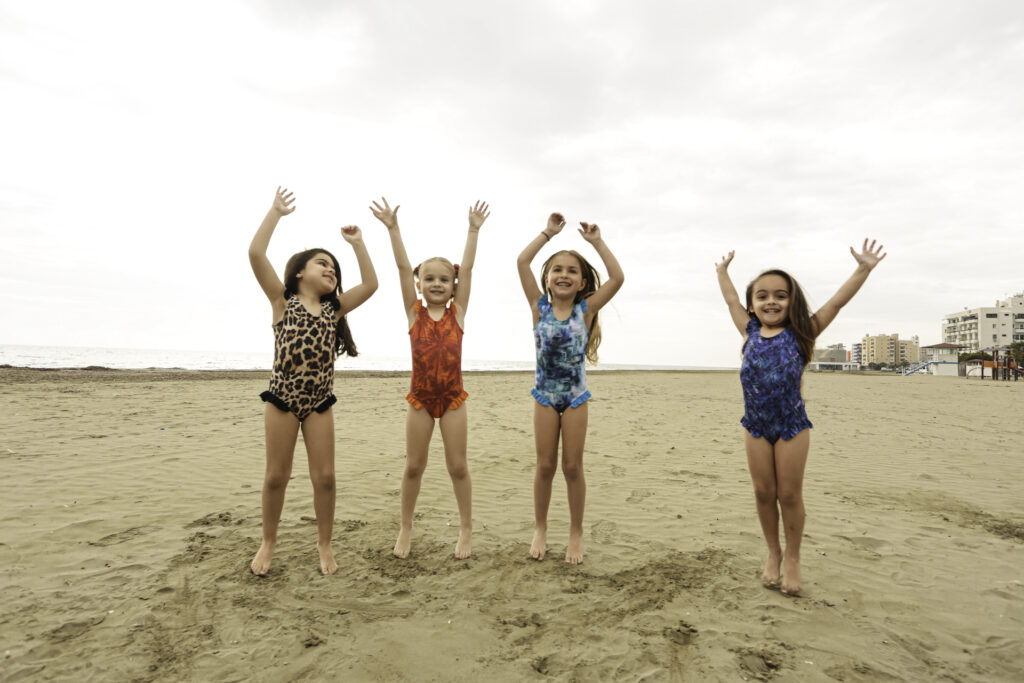 Philosophy And Sustainability
Mpleige's philosophy revolves around the principles of sustainable fashion. Our approach is to create a more sustainable future, this being the reason we choose to invest in exceptional quality crafted goods, consciously produced in an ethical and sustainable way.
Mpleige adheres faithfully to the following Principles of sustainability:
Our products and the people behind them are directly connected to Cyprus. In an effort to support the local economy, especially small-scale artisanship, we choose to work with local tailors and acquire our raw materials from Cyprus. The beauty of our country, its colours and its people, are our inspiration for the making of each collection.
All our products are handmade and crafted by experienced tailors who have been engaged for years in the field of swimwear production.
It is well known that behind luxury lies craftsmanship.
The art of handmade sewing is evident in our products.
Slow Fashion - Considered Processes
When we create a collection, we give time to our experienced tailors to be left in the magic of their art without pressure to create and complete their masterpiece.
Luxury shouldn't be wasteful.
We design and produce with circularity in mind – and this applies to our packaging as well, with the use of sustainable and ethically sourced materials. We respect the environment and we acknowledge the importance of zero-waste production – we discard nothing. Every surplus of our production process gets another life. We use our material excess to create a variety of accessories, including pigtails, ribbons and scarves. Some of which are available for sale, or donated.